So nice to see you here!
Out and about, earlier this year, I stopped to "browse" at Fabric World, a local fabric store with an unimaginable selection of amazing materials in limited supply. In January, I had purchased upholstery fabric there to redo two armchairs, and I loved their selection and quality.
I was only going to browse.  Really.
Needless to say, some of the fabrics were calling my name. It was love at first sight!  What could I do with them? What could I do with them?  I could make aprons and bags, and bow ties, and this and that… I knew I had to bring them home!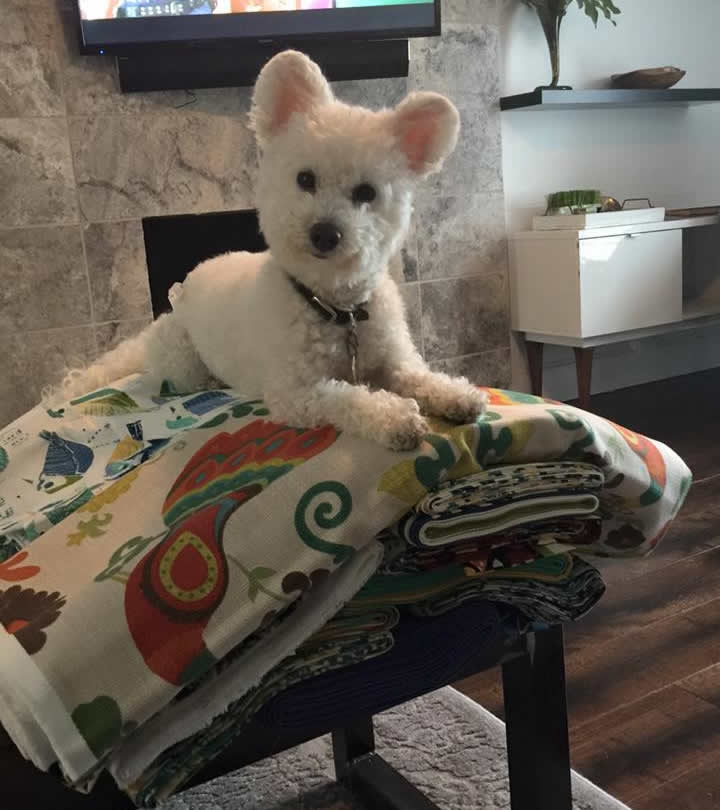 And so, the story begins and Nice to Sew You! was born.  By the way, my best friend Niqqi, approved.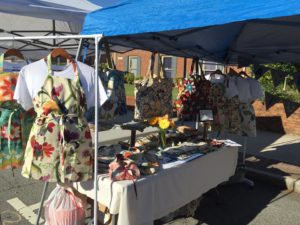 Over the next couple of months, I sewed whenever time permitted, and sooner than later, I had my first line: limited edition chef's aprons, decorative towels, and one of a kind reversible tote bags. There were first introduced at Tucker Days–a one day festival celebrating all things Tucker, GA–and this is what some customers had to say when asked about their buying experience:
"It was a great experience, I love my bag"
"Practical, thoughtfully designed, creative products in fun colors and patterns!"
Next in the works, are bow ties.
And now, it's time to make it official with a website.  So, here we go!