Creativity runs through my blood.  I am blessed to be the daughter of two of the most creative people I have ever known, who excelled at writing, drawing, painting, carving, and so much more…  My mom was a sewing genius and a coloratura soprano. My dad, a renown luthier and a prolific writer. Both of them, dedicated entrepreneurs.  I showed up 20 years into their marriage when being 39 and pregnant was neighborhood gossip material. My brother is almost 19 years older than me.
I loved my parents so much.  We lived humbly, but our lives were rich in cultural experiences.  I was lucky to be born and raised in Argentina.
When I was 10, I told my mom I wanted to buy her a  Christmas present.  She said, "Well, you'll have to earn that money yourself!"  I wondered what I could do.
I had been sewing along with my mom (doll clothes, whipstitching, hems) for half of my life, and thought I could put that experience to work.  My mom suggested I approach a client of hers, a dress boutique, which was overwhelmed with requests to have dresses and skirts shortened.  The era of the "minifalda" was upon us.
I went to the boutique and asked the owner for my first official job.  She agreed to try my skills out, and gave me a couple of skirts to hem up. I got the job.  By Christmas time, I had enough money to buy my mom a Christmas present.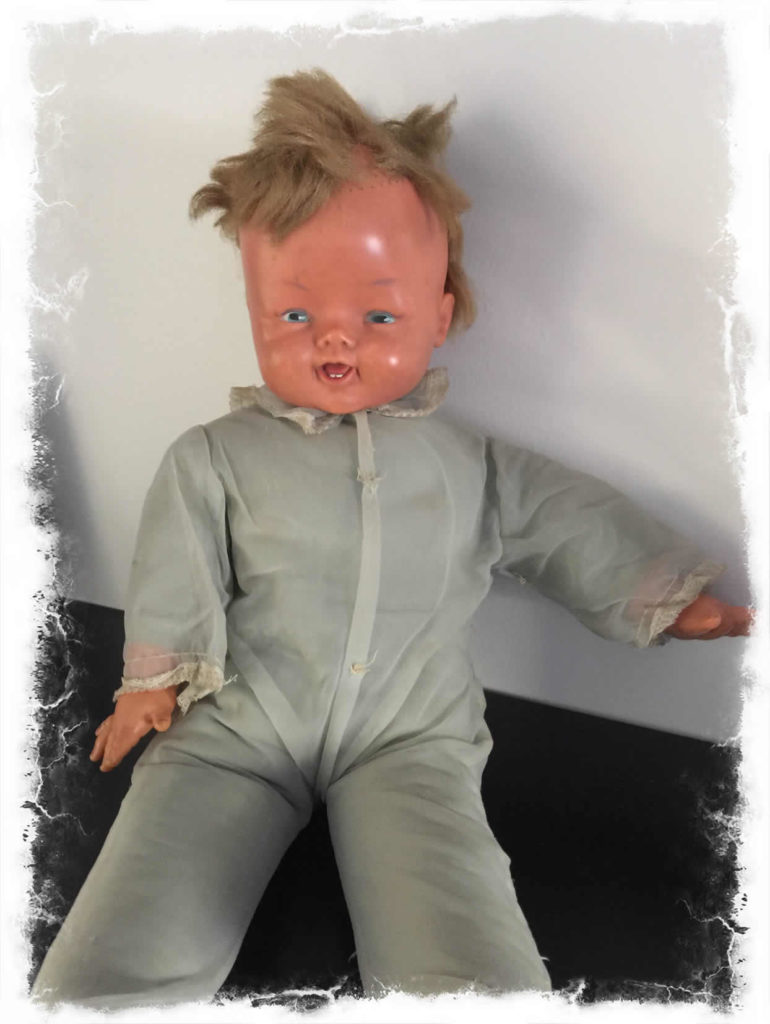 I had walked by that toy store what seemed like a million times…and every time, I stopped to look at that baby doll in the window. He had a lovely smiley face, and a soft body made out of baby blue fabric and tulle.   I was sure my mom would love him!   I still remember the feeling of  going into the toy store and declaring I was buying him. I wrapped him so carefully, placed him under the tree, and waited to see my mom's expression when she opened her gift on Christmas Day.
She was both surprised and excited.  She said "Baby" was the cutest baby doll she had ever seen. Then she asked me if we could help her take care of him and play with him. I quickly said, "Yes!"
Sewing to me has always been magical.  My mom loved fabrics, but I think more than anything else, she loved how elated people felt with what she created.
I know I've inherited that will from my mom, and sincerely wish for Nice To Sew You! creations to bring you only joy.
As for Baby, although a little raggedy, he still holds the same smile that captivated me the first time I saw him.
-Dana